WORSHIP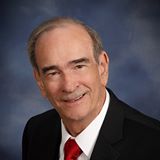 Pastor's Message
Dear Friends,
Welcome to St. Andrew Lutheran Church!
St. Andrew is a congregation of the Evangelical Lutheran Church in America (ELCA). While we trace our roots back to the 16th century reformer, Martin Luther, the message is as timely today as it was in the 1500's, or in the first century of the Common Era. You are loved by God who demonstrated that love through the life, death and resurrection of Jesus Christ.
Our gratitude to God is expressed by living as disciples of Jesus Christ. A local family of faith, such as St. Andrew, is the place to come for worship, service and learning. Are you asking questions about faith?
Are you are seeking help with your personal faith journey?
Are you looking for further personal exploration of who God is and how God might be working in your life?
Are you asking the question, "Where is God when the world seems so problematic?" So are we!
Join us on Sunday mornings at 8:30 am or 10:00 am. If you want to learn more about St. Andrew please contact the church office (702-255-1990) or click on the various links provided on our website. Email me at pastorphil@standrewlv.org.
God's blessings to you!
Pastor Phil Shuart
---
---
New addition to our sanctuary...
---
| | |
| --- | --- |
| Above, students smile after receiving First Holy Communion. (The awesome cake doesn't hurt, either.) Congratulations! | |

Sunday Worship Information

Worship Services of Holy Communion Services

Adult Christian Education

Confirmation Class (Sept.-May)

Children's Worship

Teen Bible Study






8:30 and 10:00 AM



10:00 AM

10:00 AM


10:00 AM

10:00 AM

All are welcome to receive the sacrament of Holy Communion which is offered by intinction. The wafer of bread may be dipped into one of two chalices: wine (red) or juice (clear). Gluten free wafers are available from the Assistant standing in the center.


---
---
Music

St. Andrew is blessed to have two adult choirs: the Sunrise Choir ministers at the 8:30am service and the Chorale at the 10:00am service. Both ensembles often join forces on festival Sundays and for special services throughout the year. Rehearsals are held weekly August to May.

Our choirs are open to anyone who loves to sing, and who is looking to be part of a caring, congenial and supportive group.

Our newly formed instrumental ensemble, called Resonate +, plays 3 or 4 times a year, adding an exciting new dimension to our worship and praise on festival Sundays. Rehearsals are scheduled for a few weeks prior to the service to be played.

This group is open to volunteers of high school age and older, who currently play, or have played in the past, any musical instrument. Resonate + is directed by our resident band director Bruce Cullings. Bruce may be contacted through the church office.

At St. Andrew our children are encouraged to participate in musical offierings. Our younger students learn a variety of songs during Children's Worship and perform them for the congregation in December and June.

Older students learning to play musical instruments are encouraged to play at services throughout the year. For more information about sharing your talents, please contact Sharron Allanson at 255-1990.

---
---
Daily Worship